BUSINESS – ENGLISH, FRENCH AND ITALIAN COURSES FOR COMPANIES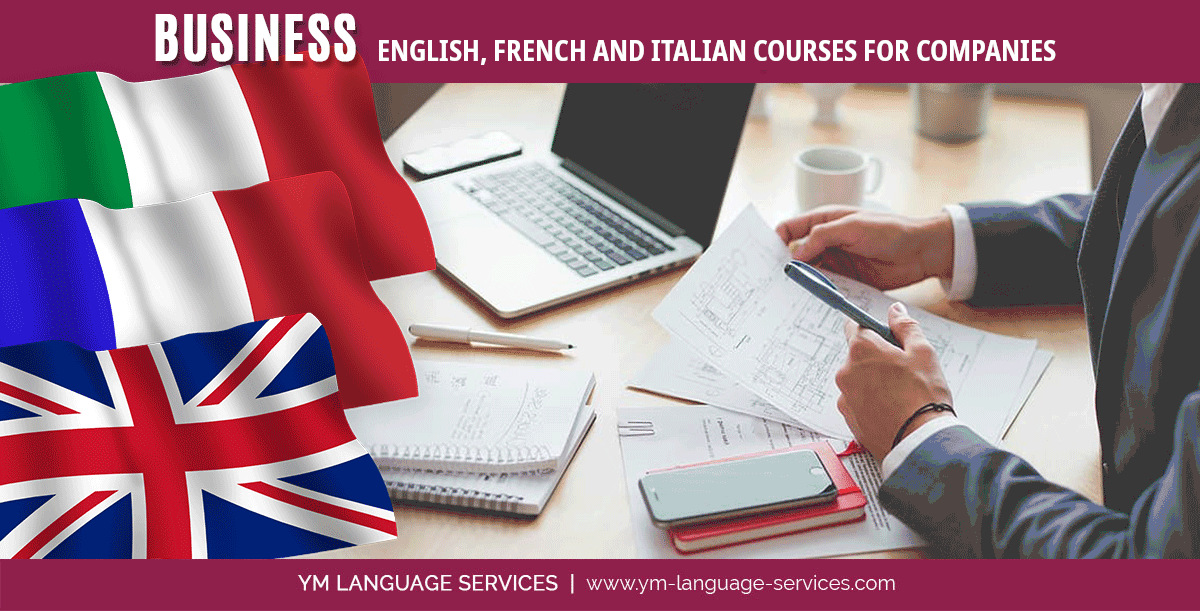 The business courses in English, French and Italian have been created to meet the needs of companies operating on the international market and provide a tailor-made solution allowing employees to consolidate and expand their language skills with a bilingual teacher who has more than fifteen years of experience.
The duration of the course, the weekly attendance and the organisation of the course can be adapted to the specific needs of the company.
Company courses can be scheduled during working hours and can be held at our offices at the following address: via Serraloggia, 80 - Fabriano, Italy or at the company's offices (for companies located in the Fabriano area). We also offer the possibility to organise courses online (Skype or other platforms) for companies that are not located in Fabriano and to guarantee maximum availability and flexibility during employees' business trips.
The groups will be exclusively made up of the company's employees, divided into small groups based on their language level and according to the company's needs and requirements.
The learning objectives of company courses are very similar to courses for individuals in terms of the communicative aspects of the language (information about English, French and Italian courses in mini-groups can be found on the pages LET'S TALK!, VOILÀ LA FRANCE ! and VIVA L'ITALIA!). However, in order to provide linguistic tools allowing employees to confidently face various professional situations, specific exercises on topics related to the company field are provided so that employees can better perform their duties using a foreign language, enriching their vocabulary with the terminology specific to their sector.
Employees will gradually be able to improve their written and oral skills required in the professional field, including: handling business correspondence and appointments, writing reports, documents and presentations, solving problems, actively participating in professional meetings, seminars, conference calls, telephone calls, business negotiations, customer meetings and oral presentations.
A certificate of attendance will be issued upon completion of the course.
We are happy to provide the opportunity to organise company courses in English, French or Italian and offer a personalised quote based on your company's needs in terms of results and costs.