Translation and interpreting services for companies and individuals
Courses at any level
---

PROFESSIONALISM
We offer high-quality services guaranteeing precision, accuracy, and confidentiality
---
READ MORE

PUNCTUALITY
We immediately reply to your inquiry and promptly provide you with the requested language services within the agreed deadline
---
READ MORE

OFFER
We provide translation and interpreting services to clients all over the world and offer language courses both on-site and online
---
READ MORE

YLENIA
---
Ylenia Marcucci Faure, founder and managing director of YM LANGUAGE SERVICES, is an Italian native speaker, perfectly fluent in English and French and with a good knowledge of German. Ylenia has dual Italian and French citizenship.

She graduated in Conference Interpreting (MA) and in Translation and Interpreting (BA)...
---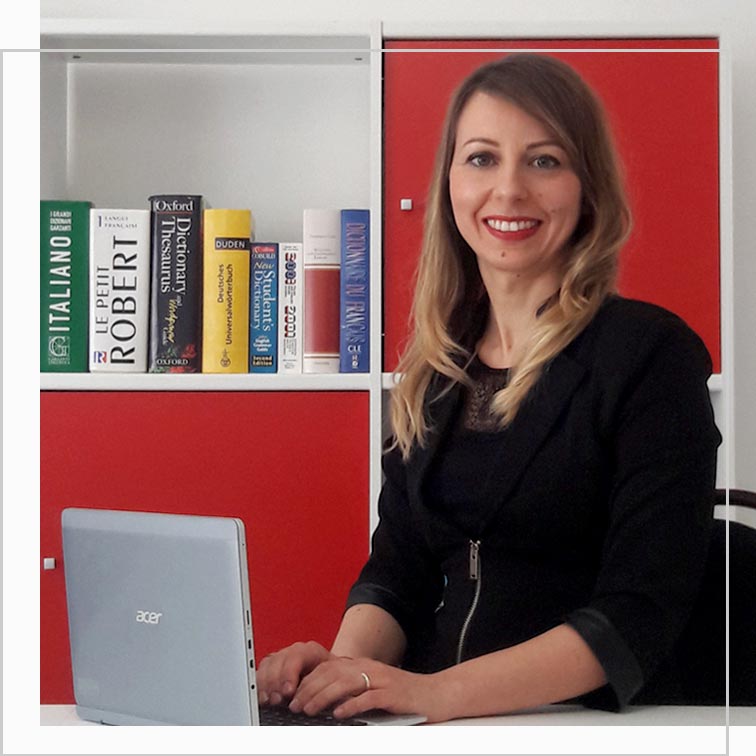 Great professionalism, commitment and excellent communicative interaction with the institutional subjects with whom she has been in direct contact. Competence, knowledge and in-depth study of the project have contributed to the excellent level of the service provided.

We are extremely satisfied with the service provided. Ms Marcucci has been very accurate and precise in the translation, using the terminology specific to our business, and has managed to make our client feel at ease. We appreciated the availability, friendliness and professionalism shown.

Ms Marcucci is a dedicated, serious and scrupulous person who was willing to meet our needs, coordinating with the guest who would make the speech in the days before the meeting in order to prepare for it. The colleague who used the service was very satisfied both on a technical and empathic level. The event organiser also expressed a positive opinion on the work done and gave his favourable opinion to refer to Ms Marcucci for future collaborations.

Very good. Excellent analytical approach (terminological/technical pre-translation research) and final synthesis (consultation with an English mother tongue proof reader). Readiness, flexibility and punctuality to meet deadlines.

We have enjoyed working together with a professional and competent person, who has supported and successfully completed all the requests made to her and the tasks assigned to her.

Ylenia has shown professionalism and reliability. She prepared herself adequately in terms of terminology and accurately translating the speeches delivered by the various speakers and exhibitors who participated in the event, ensuring good communication with the participants of the event.