VIVA L'ITALIA! - ITALIAN COURSES IN MINI-GROUPS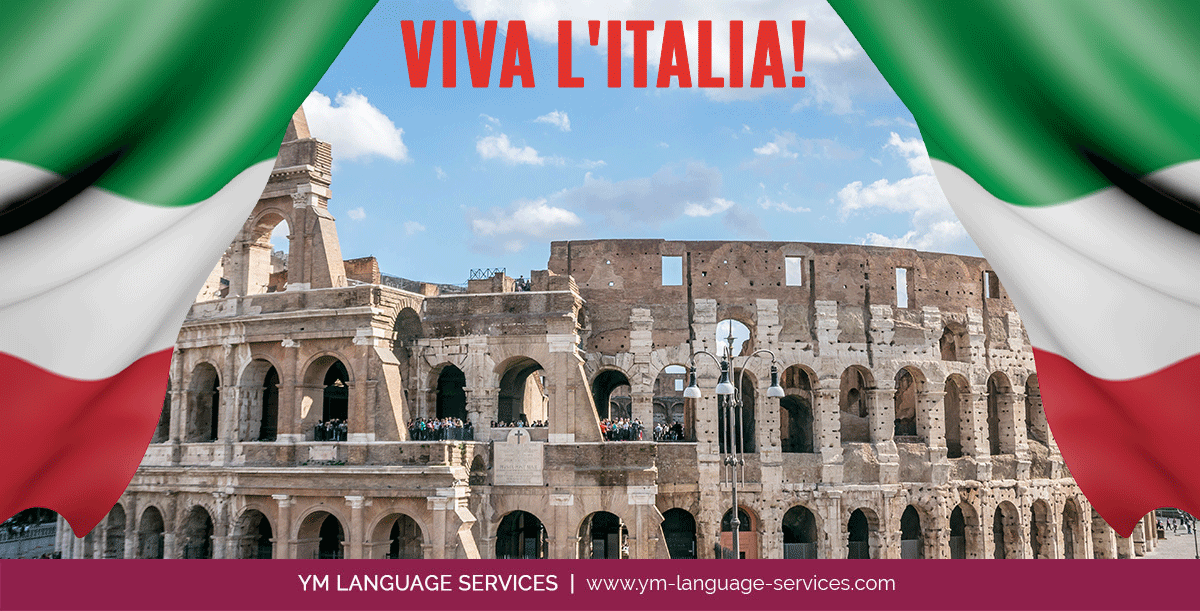 OBJECTIVES AND PROGRAMME
It is undeniable that the Italian language and culture are appreciated all over the world. Today people decide to study Italian for professional reasons because they work in Italy or abroad but in close contact with Italian companies or simply for passion before traveling to Italy or to enjoy the Italian culture. For this reason, the demand to learn or improve the knowledge of Italian is constantly growing. For several years now, to meet this demand, we have been organizing Italian courses that are intended to be a privileged opportunity to learn the language with a native Italian teacher who speaks perfect English and French and has over fifteen years of experience in the field of teaching.
During each lesson students will have the opportunity to learn grammar and syntactic rules as well as the terminology necessary to understand others and express themselves both in writing and in speaking. There will also be numerous listening exercises with audio material to learn the right pronunciation and improve oral comprehension, as well as various guided conversation exercises.
The groups will have a very limited number of participants to give everyone the opportunity to be followed individually by the teacher who can also recommend additional exercises to improve a specific linguistic aspect that has presented greater difficulties.
For groups of basic level, intended for those who have never studied Italian or with limited pre-existing knowledge, the course will focus, first of all, on the grammatical and syntactic structures of the language while placing particular emphasis on oral expression to allow students to express themselves, right from the beginning, in Italian. At the end of the course, students will be able to understand the main ideas of a simple written text on familiar topics and will be able to fill in documents or draft a short text. They will be able to interact in a simple conversation that will focus on topics that are familiar, of personal interest or related to their field of specialisation, understanding the questions and comments of their counterpart. They will also be able to express their point of view and briefly explain their opinion.
For groups of intermediate and advanced level, at the teacher's discretion and on specific request of the participants, grammar and syntactic rules will be explained or revised with the aim of consolidating the existing knowledge of the language and learning new rules. Each lesson will focus in particular on oral production and oral and written comprehension of the Italian language. Guided conversation exercises will be offered on a chosen theme, as well as numerous listening sessions of audio material to broaden the vocabulary and to improve pronunciation and confidence in oral expression.
When the level of the group is high enough, especially for intermediate and advanced groups, lessons will be taught entirely in Italian, so that participants can practice understanding throughout the lesson and be encouraged to think and express themselves in Italian. For basic level groups, explanations will be given also in English and/or French.
COURSE ORGANISATION
The course consists of a cycle of 30 lessons that will take place weekly or possibly twice a week if requested by the participants of the same group.
Each lesson will last 60 minutes.
Lessons can take place on-site at our offices in Fabriano (Italy) or online (Skype, Hangouts), depending on the group's preference.
The lessons will be organised in small groups (from 3 to 6 participants).
The mini-groups will be formed according to the level of knowledge of the Italian language of the participants.
The day and time of the course will be fixed according to the participants' needs.
In case of absence, the lesson material will be made available to the student and the lesson can be made up by participating in the class of another group.
All course material, including audio, will be provided at no extra cost, with the exception of any grammar or reading books that may be recommended by the teacher.
A certificate of attendance will be issued upon completion of the course.