LET'S TALK! – ENGLISH COURSES IN MINI-GROUPS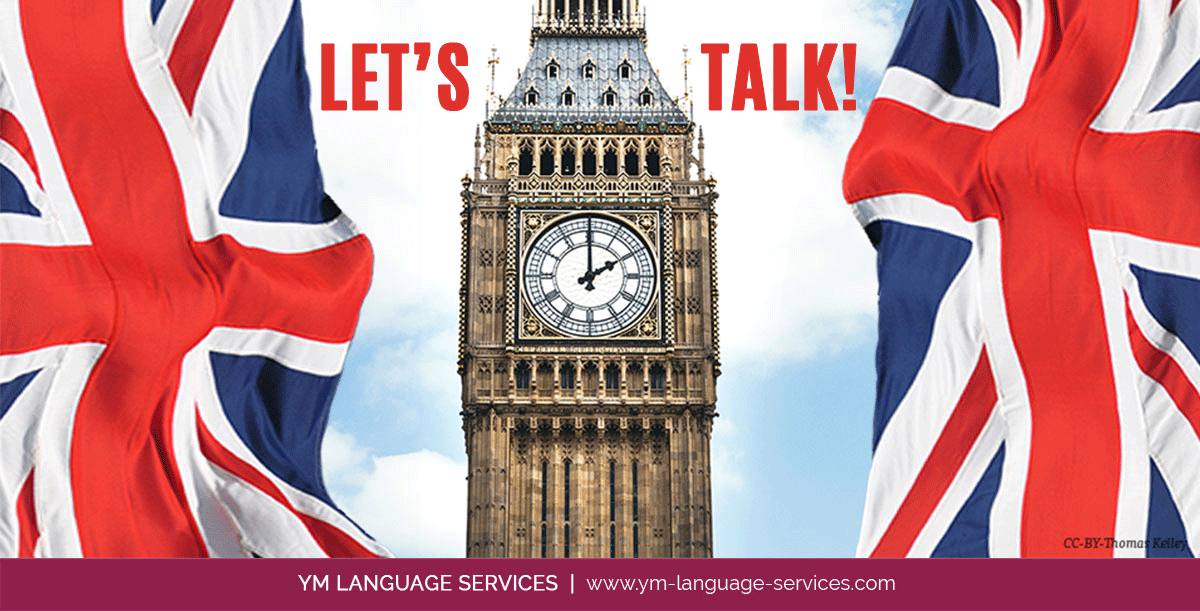 OBJECTIVES AND PROGRAMME
It is undeniable that the English language is understood and spoken throughout the world by more than 1.5 billion people. Having a good command of English is a fundamental competence: it is indispensable in the workplace and a great deal of information is only available in English.
The ability to communicate in English is crucial, especially in professional and academic settings, and there is increasing demand for people to improve their English. With this in mind, we decided to organise LET'S TALK! English courses for adults: a privileged opportunity to consolidate language skills by practising English conversation with a bilingual teacher who has over fifteen years of experience in the field of teaching.
Each class will focus on oral production and oral and written comprehension of the English language. Guided conversation exercises on a chosen topic will be provided, as well as numerous listening exercises to broaden vocabulary and improve pronunciation and confidence in oral expression.
The course will focus on these three main aspects:

Comprehension and production: understanding written texts and audio documents, communicating both orally and in writing using specific terminology related to everyday life and the professional environment, participating in a conversation by expressing opinions on a particular topic.
Vocabulary: learning new words, expressions, and idioms related to the professional field and to specific topics being discussed during the course, also at the participants' request.
Grammar and syntax: consolidating and expanding the knowledge of grammatical and syntactical structures which are essential to communicate in English in different contexts and using different degrees of formality in each communicative situation.

The groups will have a very limited number of participants to give everyone the opportunity to be followed individually by the teacher who can also recommend additional exercises to improve a specific linguistic aspect that has presented greater difficulties.
For groups of intermediate and advanced level, at the teacher's discretion and on specific request of the participants, grammar and syntactic rules will be explained or revised with the aim of consolidating the existing knowledge of the language and learning new rules. For groups of basic level, intended for those who have never studied English or with limited pre-existing knowledge, the course will focus, first of all, on the grammatical and syntactic structures of the language while placing particular emphasis on oral expression to allow students to express themselves, right from the beginning, in English.
When the level of the group is high enough, especially for intermediate and advanced groups, lessons will be taught entirely in English, so that participants can practice understanding throughout the lesson and be encouraged to think and express themselves in English.
Some lessons will be taught together with a mother tongue expert in order to deal with specific topics relevant to the group (also at the request of participants) concerning English pronunciation, British culture and traditions.
COURSE ORGANISATION
The course consists of a cycle of 20 lessons that will take place weekly or possibly twice a week if requested by the participants of the same group.
Each lesson will last 60 minutes.
Lessons can take place on-site at our offices in Fabriano (Italy) or online (Skype or other platforms), depending on the group's preference.
The lessons will be organised in small groups.
The mini-groups will be formed according to the level of knowledge of the English language of the participants.
The day and time of the course will be fixed according to the participants' needs.
In case of absence, the lesson material will be made available to the student and the lesson can be made up by participating in the class of another group.
All course material, including audio, will be provided at no extra cost, with the exception of any grammar or reading books that may be recommended by the teacher.
A certificate of attendance will be issued upon completion of the course.