LANGUAGE COURSES
YM LANGUAGE SERVICES provides language courses at any level, both individual and in small groups, for the main European languages:

- English

- French

- Italian

- German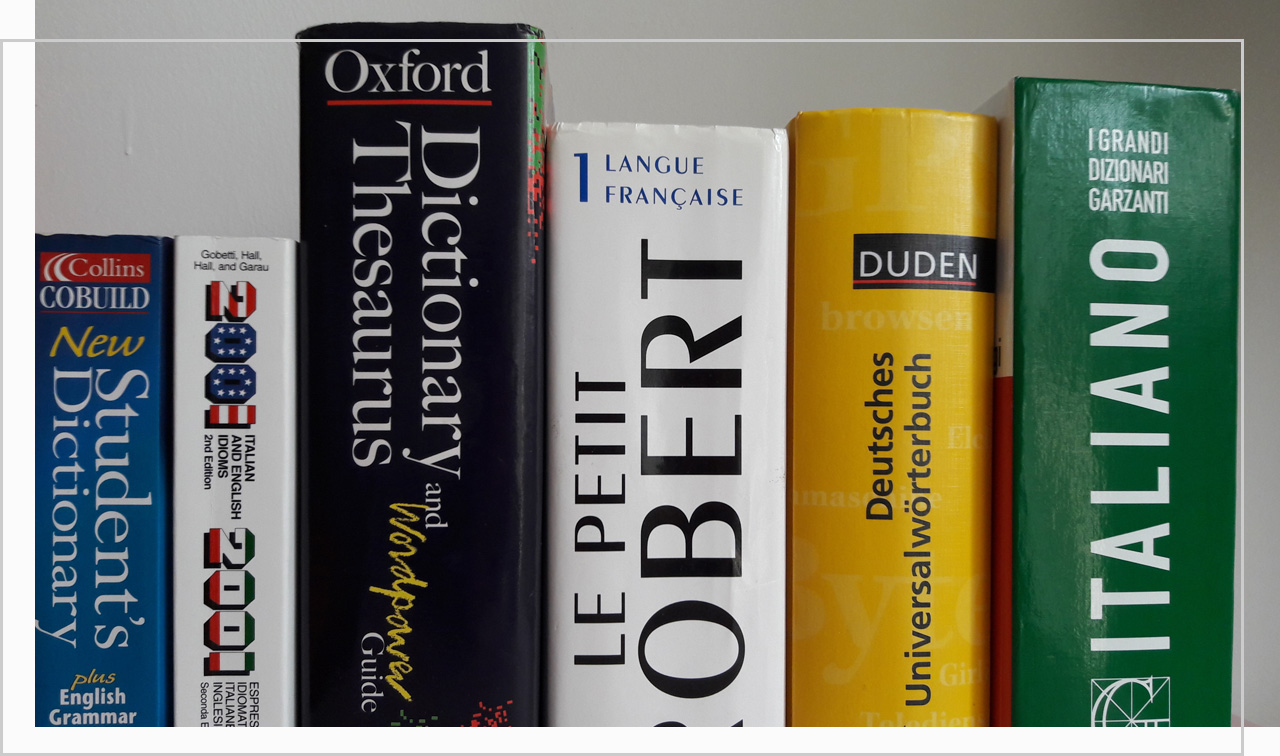 Our language courses are suitable for beginners who wish to learn a new language as well as for students who have a good knowledge of the language and wish to improve their
general language skills
or their communication skills in the
business field
(Business English, Français des Affaires, Italiano Commerciale) or in any other sector.
Thanks to our expertise in different fields, we are able to offer tailor-made courses according to your individual needs helping you to quickly achieve your objectives. We also help you to
prepare for an exam and to obtain a certificate
.
Our courses are especially designed to improve the student's
reading and speaking comprehension and production skills
thanks to conversation exercises and learning material especially selected to increase listening and comprehension capabilities. Moreover, we pay great attention to
vocabulary enlargement
and
acquisition of specific terminology
, according to the student's needs. We provide language courses, both individual and in small groups with the same language level (maximum 6 students).
We guarantee time flexibility as classes can be scheduled according to your professional and personal availabilities.
Moreover, for many years now we have organised
English courses for children
aged 4 and over to provide an enjoyable, fun approach to the English language from an early age.
In addition to face-to-face courses, we offer the possibility to follow our
language courses online
(Skype) to guarantee the highest availability during your business trips.