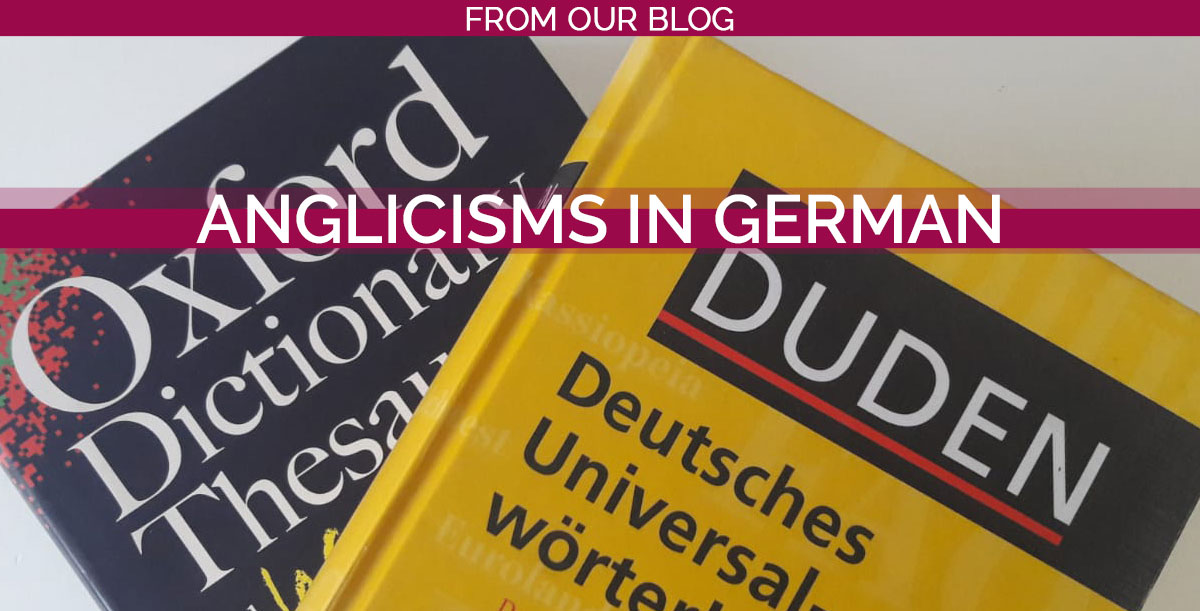 Anglicisms in German
27/05/2021
The benefits of hiring a professional interpreter
How to maximise business success through accurate and professional interpretation services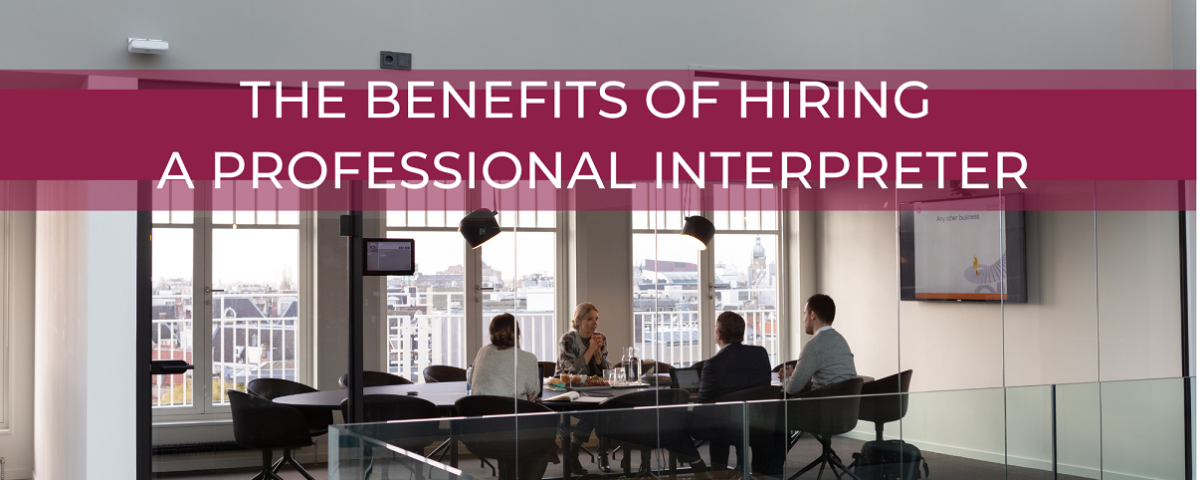 A s businesses expand and reach out to international markets, communicating with foreign suppliers and clients has become more crucial than ever. In such situations, the role of a professional interpreter is essential in ensuring smooth and accurate communication.
This blog post gives insight and clarification on the role and importance of professional interpretation services in our increasingly interconnected world. It will highlight the various benefits these services offer to companies, and provide a guide them on how to choose the right interpreter for their specific needs.
What is liaison interpretation?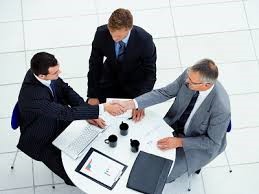 T he interpreter acts as a mediator, bridging the communication between two parties by translating the conversation from one language to another and vice versa. This requires not only a strong command of language but also a thorough understanding of cultural nuances and specialised terminology. The presence of a professional interpreter enables a direct and immediate exchange of ideas, which saves time, effort, and creates a relaxed atmosphere that is conducive to successful negotiations. Moreover, no special equipment is required for this mode of interpretation.
Everybody speaks their own language
A professional interpreter offers more than just language translation from one language to another. Everyone has a natural ease and comfort when communicating in their native language. Expressing complex ideas and concepts in one's mother tongue is much simpler compared to communicating in a foreign language, highlighting the significance of professional interpretation services. Therefore, when a client can communicate in their native language, they feel valued and respected, which can help build trust and a positive relationship between the parties. The presence of a professional interpreter conveys a positive image of the company, demonstrating its commitment to communication and understanding of the importance of the client's language and culture.
Neutrality and transparency for effective communication
A professional interpreter's neutral role in the communication process and attention to detail helps foster an atmosphere of respect and understanding. They act as impartial intermediaries, ensuring that the meaning and intent of each message are accurately conveyed, and avoiding any misunderstandings or miscommunications that could negatively impact the business relationship. The use of a professional interpreter also guarantees high-quality standards in communication, as they are trained and experienced in language and cultural differences, enabling them to accurately interpret even the most complex or technical messages.
How to choose the right interpreter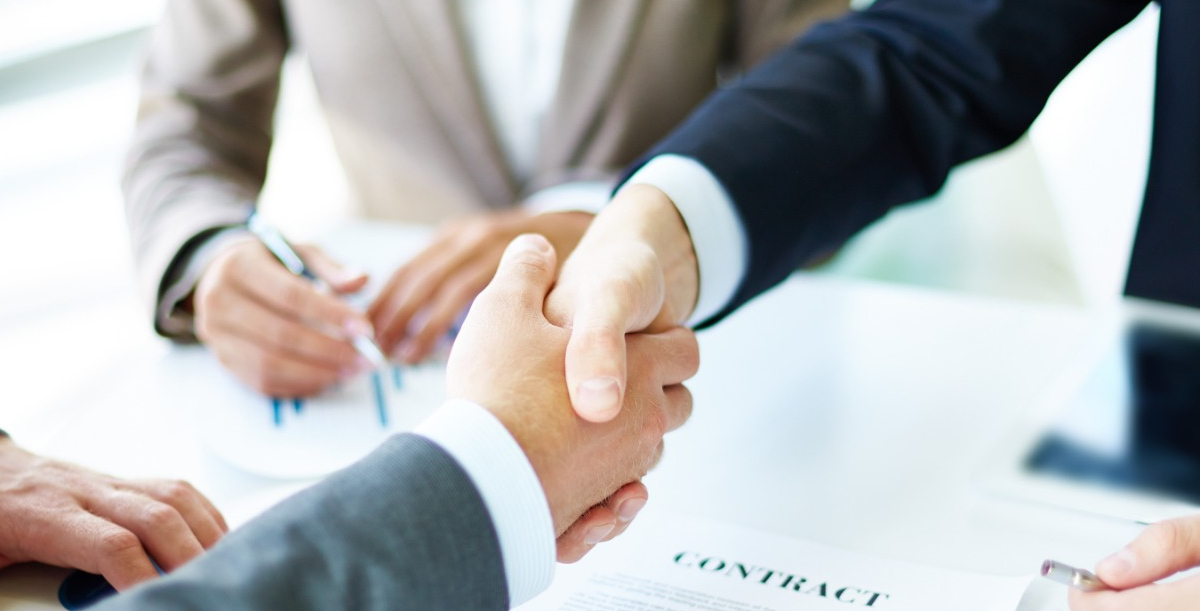 W e have discussed the various benefits of using a professional interpreter, now let's see who the right interpreter is. When selecting an interpreter, it is essential to choose someone who has extensive linguistic knowledge and a strong academic background, as well as specialization in your industry and familiarity with the technical terminology used in your business. An interpreter who is well-prepared and neutral in their dealings with all parties involved is critical to ensuring consistent and coherent communication over time.
I n conclusion, hiring a professional interpreter is a critical consideration for companies dealing with foreign suppliers and clients. Whether you are engaging in commercial negotiations, attending B2B meetings, visiting foreign businesses, or hosting small to large scale meetings, a professional interpreter can help you unlock the full potential of cross-cultural communication. The use of a professional interpreter demonstrates respect towards the client, ensures neutral, clear, and accurate communication, avoids misunderstandings and cultural barriers, and guarantees high-quality standards in communication. In a nutshell, a professional interpreter is an investment in the success and longevity of a business relationship, enabling companies to build strong relationships with foreign suppliers and clients to maximise their business success.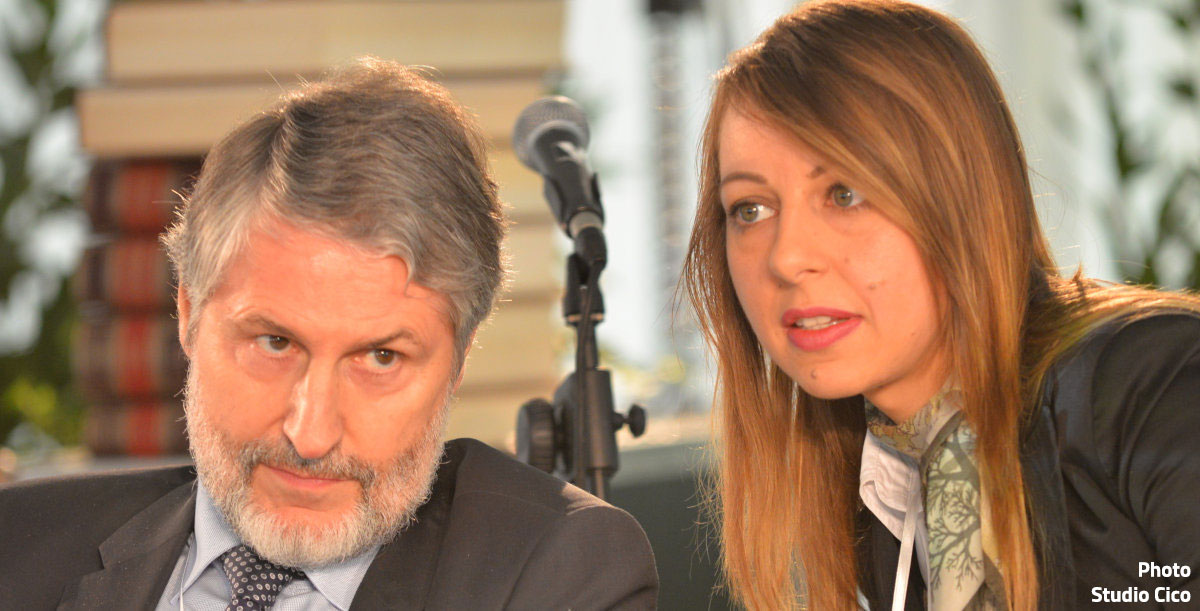 Y lenia Marcucci Faure, founder and managing director of YM LANGUAGE SERVICES and author of this blog post, is a highly qualified and experienced interpreter and translator, fluent in Italian, French, and English. With her distinguished academic background and ongoing professional development, she provides high-quality language services to clients in a range of industries. 
Contact us today to learn more about how we can support your communication needs.
This blog post has been written in English and is also available in French and Italian. Click on the flag on the top right to change the language.